Cultural attraction-is the intellectual property of human civilization that has been passionately built for generations
The Island of thousands of temples
Bali is known as the Island of thousands of temples. This is an undisputed notion. The primary reason is that the island is inhabited by Hindu followers predominantly. They build temples in every house, villages and some considered sacred places. Bali tourism focuses on promoting the uniqueness of its culture and the breathtaking beauty of its nature. Other religions are Moslem, Christian, Catholic, and Buddhist. We do live in harmony in spite of our diversity. Even on a plot of land located in Nusa Dua area there are built five worshipping houses side by side to represent each one of the five religions. The King of Salman of Saudi Arabia Kingdom went there for Friday prayer during his vacation in the island of Bali with his family and entourage on 4-12 March 2017.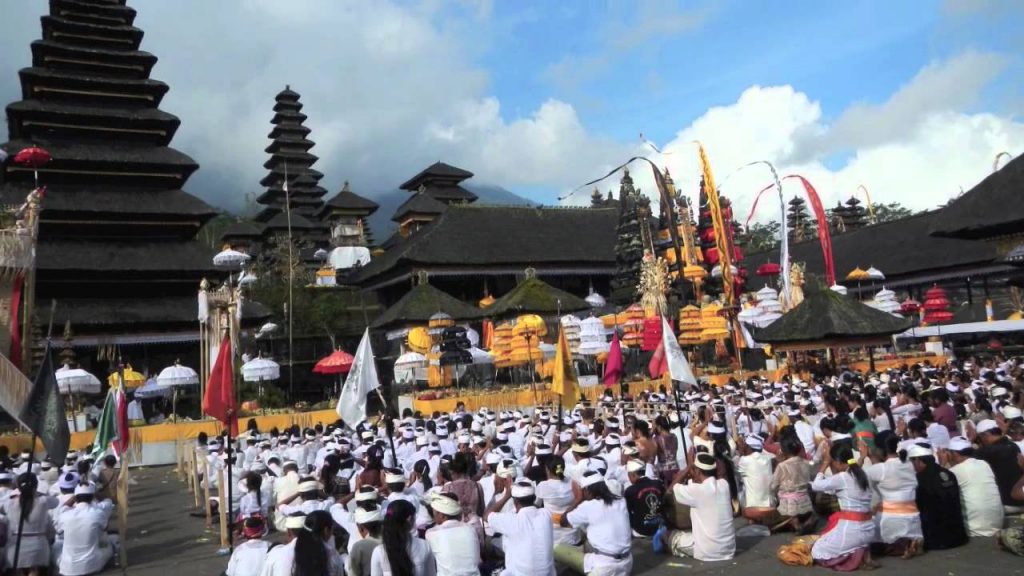 The Unique Tradition not the Bible, Veda.
In the real practice of Hindu religion in Bali, it is completely different from the one that is practiced in India. Bali Hindu teaching practice is based on the traditions that we have inherited for generations. It is not based on Veda, our Bible. Most of us might never read it. Just a bit if some do. Instead what we do is to prepare offerings for any rituals we have to perform. This sort of offering was taught by Rsi Markandeya, a high priest from India who made his spiritual journey to Bali in the 8th century AD. His first visit was Java Island. In his meditation prior to his journey to the Bali Island, he received a divine message to make some offerings sooner he arrived in the island in order to get protection from the attack of the beast animals inhabited the island and any diseases potentially harmed his people that followed him. Sooner they arrived in the island, his people opened the forests for farming lands. There they started making offerings prior to any activities to gain protection. Later this practice has been passed down for years up to this present time. It varies in practices though in line with the growth of the traditions in the entire island of Bali.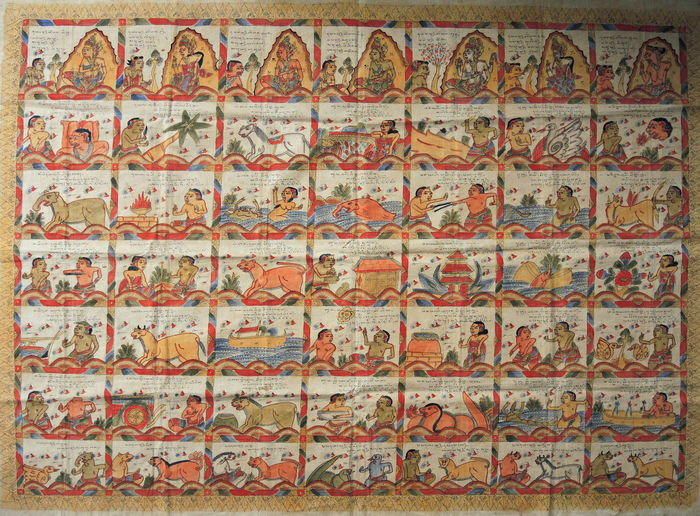 The auspicious days of the festive events
Later people started picking up auspicious days to conduct ceremony on the Balinese traditional calendar. Different from Georgian calendar. It has shorter days in total, 210 days but longer days in month, 35 days in one month of six month Wuku Calendar. It cycles accordingly. There are many rituals that you may witness to delve in them during your visiting the island in all sizes, home ceremonies, temple ceremonies, cremation and others alike. We just passed the silence day on 25 March 2020 when we shut the island down within 24 hours. Everyone was detained-lockdown in their own houses. Other faiths obeyed this practice. The whole island was deserted. Any violation, a fine is given. To get to know what festive events are going on during your Bali getaway, please click https://www.balitravelhub.com/events/ to get 2020 calendar event. Any further assistance you might need, just contact us at WA:+62 812 3930 01 33.