The Cutest Tropical Creatures Live with Us Together
The indigenous Indonesian Biota
Let's unveil the fantastic numbers of the exotic Indonesia's flora and fauna living in the thousands of the Islands. These complementing creatures beautify the country at all the time. Flora is estimated around 6.000 species while fauna is around 25.000 species. I have no idea of how they counted them. Knowing the huge number of fauna in particular, we may not be able to see all of them in our entire life. Flora supplies the enormous amounts of oxygen people inhale and breathe on daily basis while Fauna is more mobile and a lot more interesting to see because of their variety, behaviours and interaction with human. However, people consume both as the staple foods to sustain their lives. An eco system works as it should be naturally.
Diverse animals inhabit different islands of Indonesia. They become the icons of the islands where they live in. Sumatran Tigers and elephants mostly live in the island of Sumatera. Orangutan and crocodiles live in the island of Kalimantan, more known as Borneo island while giant pythons inhabit the islands of Sulawesi and Kalimantan. Komodo dragons, the one and the only legendary dragon, Varanus komodoensis, belong to Indonesia; live in the islands of Komodo, Rinca, Flores, Gili Motang and Gili Dasami in the province of East Nusa Tenggara. In addition, the birds ofthe family Paradisaeidae, the ten exotic species called the birds of Paradise live in the huge island of Papua. They have dramatic, brightly coloured plumage that sets them apart from their peers. Those diverse animals live in different islands. Anyhow, if you want to see them in real, you don't need to fly to those islands for days though. Some live in the captivities on the island of Bali for preservation and education purposes. It is sourced from https://www.fauna-flora.org/ounties/indonesia.
Thus, Indonesia has a great bonus of geography with richness in flora and fauna. The ten exotic species called the birds of Paradise live in the huge island of Papua, east of Indonesia. The birds have dramatic, brightly coloured plumage that sets them apart from their peers. Some of those animals live in the captivities on the island of Bali for preservation and education purposes. You are privileged to see them while holidaying in the island.
Bali Educational Captivities
The island of Bali has unarguably become the icon of Indonesia tourism for the diverse tourist attractions it offers. It is a one stop shopping tourist destination for all travellers. Inevitably the tourism drives Bali economy horizontally. It propels the growth of farming, culture, tourism schools, animal husbandry, transportations, culinary, spiritual tourism and other tourism objects alike. All of those support tourism compelling activities. This robust growth of tourism has drawn the excitement of people in the globe to invest in the fields of expertise they specialize at and contribute to a sustainable Bali tourism. Some parks are also built on the island to not only entertain but also educate the visitors.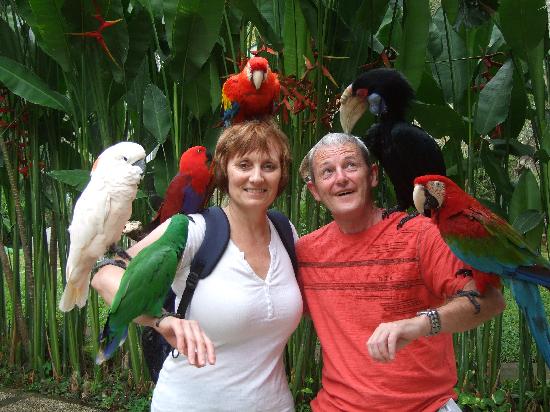 Bali Bird Park
Visit the world's largest and most exquisite collection of Indonesian birds plus fantastic African and South Americans. The park covers two hectares of botanical landscape and is a sanctuary for nearly 1000 birds of 250 different species. It is divided into seven regions that create the natural habitats of the birds, complete with indigenous plant life. See the beautiful Bali starling and exotic paradise birds, some of the rarest birds of Indonesia. Get closer look at and more personal to their splendid macaws and their majestic prey birds. It's a day that you're going to reminisce in a life time. It is a privilege for lovers to cherish their quality time spending together. Located in Singapadu, Batubulan, Gianyar-Bali. More information, please click https://baliirdparkticket.com.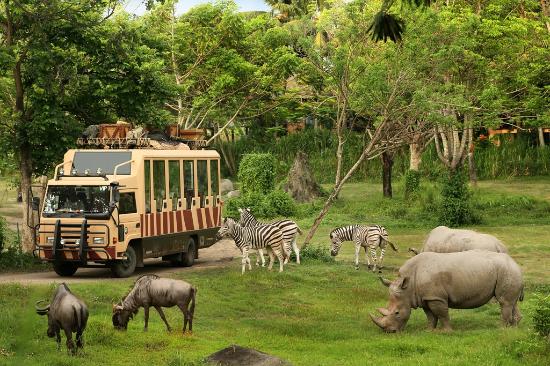 Bali Taman Safari & Marine Park
It is a tourist destination for an adventurous, fun and educational experience. It is a home to animals representing more than 100 species, including rare and endangered species – theKomodo Dragon and Orangutan,the frontline of wildlife conservation in Indonesia, actively involved in ensuring the future survival and wellbeing of many Indonesian animal species. The park combines Balinese culture ambience with African savannah. Animal show presentations and Balinese cultural play performance shows in combination with the acting of some animals are on stages and worth seeing. They do not only entertain but also educate the visitors spending their holiday on the island. Located on IB Mantra By Pass road, Gianyar – Bali. Let's go visiting them to get to know animals that you see very rarely in life. More info, please click https://www.balisafarimarinepark.com.
Some parks are built to not only entertain but also educate the locals and the visitors of Bali Island. They built the captivities to ensure the survival and wellbeing of the animal species in Indonesia and enable the young generations to know, understand and recognize in a real not virtual world the animals by their differences in sizes, shapes, colours and instinctive intelligences. It is a great option for lovers to explore the parks more to tighten their bonding time.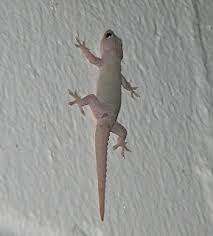 The cutest domestic animals dwelling in the houses
Other than pets, the cute domestic animals in the housing complex are Cicak, grey in colour(the index finger length-wall lizard) and Gecko, slightly bigger in size and more spotted colours. They coexist, live and share the world with us together unavoidably. They are the family of reptile. The locals call it Cicak because of the etymology, repeating its sound, cak, cak, cak, onomatopoeia. They live in the tropical climate countries in particular to include Indonesia and Bali for sure. Those domestic creatures dwell not only in houses but also hotels, villas, hostels and trees. Thus, it seems no place for them to hide but we will always see the cicaks crawling on the walls in every single building. We get Cicak seen slightly more in number than Gecko. We find Gecko very rarely in houses. Cicak mostly hide at the day time but it is seen more during at night time when they start hunting the foods, insects especially mosquito. They also eat flies. In the matter of fact, they are neither harmful nor attack humans. They will run hiding sooner see humans nearing to them unintentionally. People never raise them. They come and live in the houses unknowingly. People never feed them either. They just enjoy their lives and love to share someone's house with, even without the permission of the owners.
To keep them away, make sure they get nothing to eat in the housing areas. Keep the areas cleaned from insects (their foods) and use some low intensity disinfectants. We may also use an eco-friendly object, a colourful feather of peacock, which is hardly found that can exorcise them. Cicak sees the feather as though its predator. The animal might look disgusting though for some people to see it at the very first time.
There is a superstition amongst the local Balinese. If they are in the middle of discussing about something, a cicak is voicing, cak, cak, cak, it means that the truth of what they are discussing is validated. No lies amongst them. It might be weird but the locals believe it. It might have a divine connection. Or someone just tries to relate to it. Under no circumstance, don't try finding a topic that you want to discuss about to get its validation on purpose. It might not work that way. Even don't think of it. The power of minds can draw the object you are constantly thinking of becomes real. Anyhow get something new to learn from the island of Bali. A holiday is a life education to enrich life experience that becomes lifetime knowledge.
Contributor: Kade Lasiadi