Where to shop
to take home with you souvenirs
from Seminyak-Bali
The end of travelling with hands full of souvenirs
This inevitable living tradition in social life remains important for us all to last. This has lived with us all over the world for years. One thing that we cannot forget to end a vacation with is to bring the souvenirs home. We give them to whom we love for many reasons, to kith and kin, colleagues, parents, uncles, aunties, nephews, and nieces. Giving them souvenirs can elevate your pride of being part of their relations. This is also to show your strong social connection with them all. Giving is a miracle though. This also potentially enhances your EQ. Those people might be with you in a good and a bad time. Some of them might want you to get their favourite items from the countries you are going to visit. No ignorance but more caring. Some of the souvenirs could even become your own collections that will remind you of the memorable holidays. It is time for you to show her that you a truly gifted lover to splurge your penny to delight her in this special romantic getaway. Find her most desired favourite gifts even without telling her for a romantic surprise. Bring home with you something memorable from the island of Paradise Bali.
Excess Luggage
It would be better that this extra spending you must have budgeted in your travel expenses from the beginning. It is a pre travel put aside penny. We feel so bad if we return home from a holiday with empty hands, don't we? It potentially makes people expecting the souvenirs from our holiday return feel inconveniently awkward. It might cause them drop their jaws, expect for nothing. None of us wants this to happen and let them down. Do we all agree with it, don't we? Aside from that, make sure that your luggage have enough space for these extra loads. Be aware of excesses weigh that potentially costs extra money. Some travellers even buy extra bags to enable them to pack their extras shopping gifts. Because of no idea, how longer they will return to the island to do shopping for things they want to possess. Make sure that you put this in place from the beginning. So, no worries! Whether you bring an extra bag to load the souvenirs purchase already in plan from the beginning or sooner you need to buy one or two extra bags. The point is that you have to do it earlier in order that you are not in rush, and have ample time to arrange your smooth departure.
Sorts of Souvenirs
The souvenirs vary in prices, sizes, materials, shapes, purposes, and weigh. It could be wooden handicrafts, Polo-Shirt, T-Shirts, traditional bags, clothing, and many more. It can suit your planned budget though. Shopping is something exciting. It often overwhelms you what to shop. The main idea is that souvenirs are something originally sourced from the countries you visited that you can't find it anywhere else. The originality will remain you of the images of the countries you admire at. Some collect iconic dolls from the countries they visit, generally smaller in size. The dolls are the icons of the countries that remind the visitors of their memorable holidays. They can surprisingly adorn your bed room, living room and even offices. They will draw the attention of your friends, colleagues and irregular visitors. They can also trigger curious questions to rise after having seen those iconic dolls that represent the countries you have visited But, unfortunately not all countries provide a doll as the icon of their states. Where to shop for what in Seminyak within the range of our drop off shuttle service as below;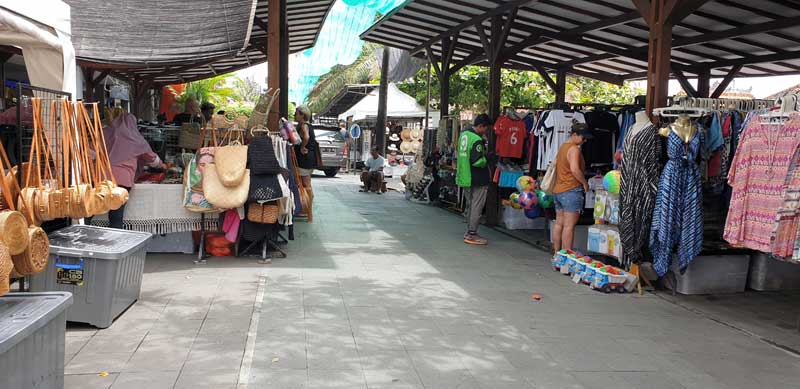 Seminyak Square
The location is within our shuttle service reach. Seminyak Square is a complex of restaurant, arcades, souvenirs shops and PeriPlus bookshops for international books on sales, located in the heart of Seminyak's hustle and bustle. It is a good venue to dine out, stroll in and shop. Some items are price tagged while others are not. The one without price tag enables you to bargain by speaking a bit Balinese or Indonesian. Speaking the language the locals speak might interest the shop keepers to talk with you for a "better price". There is always a social conversational trick to deal with people that makes them get the price a little bit down in your widest smiles. More info, click www.seminyaksquare.com.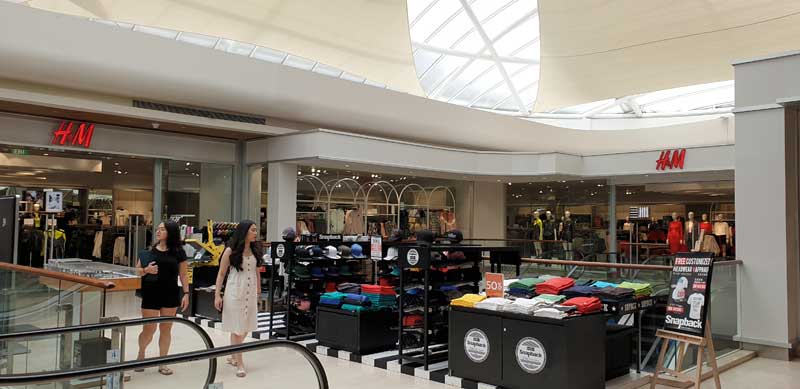 Seminyak Village
It is an air-conditioned Shopping Mall design, stands abreast of Seminyak Square. It gives you an opportunity to explore both places residing in the same location, Seminyak Village Shopping Mall and Seminyak Square before you decide to shop. It takes a while though. Shopping Mall tends to put branded products on sales. The tagged prices are relatively higher in common in spite of some products are on discounted prices. Spend more times to make sure that you have enough time to choose from one product to another for an assurance unless you have put in mind the brands you want to. There might be different prices for the same brands on sale in different countries. For further information, click www.seminyakvillage.com.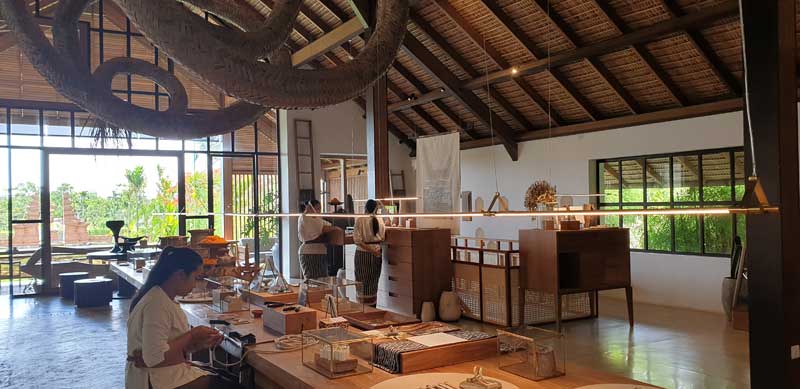 John Hardy's Seminyak Boutique & Gallery- Petitenget
John Hardy has become jewellery expertise for years. They keep creating new stylist and modern design with the highest quality of 18 carat gold and reclaimed silvers to bring jewellery lovers to a different level of a lifestyle experience. Now they have opened a new boutique in Seminyak-Petitenget, in one line with the Kayana Seminyak Bali. It is very accessible from the main street of Petitenget. Its presence is to enable Bali visitors to explore their masterpieces in jewellery and get your favourites purchased for your own personal collection. It is a great boutique where to purchase gifts for your life partner in the forms of bracelets, necklaces, rings or earrings to complete your honeymoon getaway. It could be your honeymoon gifts or the delay purchased wedding presents. John Hardy is dedicated to the creation of ultimate beauty through artisan hand-crafted jewellery. Their master artisans honour original craft through the perfection of modern design, creating timeless one of a kind pieces that are brilliantly alive. Honouring a scared technique of hand-weaving and casting silver and gold, these pieces are divine symbols of perpetual connectivity and the forces that shape our lives. They will take you around the workshop site and show you of how their master artisans do the works manually. They don't harness technology in doing their masterpieces to get more original products. More info, please click https://iInternational.johnhardy.com. Shopping is splurging while giving a gift is nurturing the emotional connection.