Honeymoon Trends in the 2020 year
What moon to experience in the Paradise Island of Bali
Honeymoon market sustains the global tourism
An observation assures me that honeymoon market is the one and the only everlasting market segmentation that always exists to inundate the heck of romantic getaways in the global tourism. Having learned from every single season for years, it comes to an end conclusion that honeymoon celebration is not seasonal but all seasons. Honeymoon celebration is a love ritual. It is not a sole privilege reserved exclusively for newlyweds.  It is a right for every single lover. Thus, honeymoon is closely identical with a love celebration in which everyone is privileged to it. Love is a celebration for two rite. It is a nurturing interpersonal connection. It does not limit genders, religions, social-economy, regions, colours, ages and seasons. Its pulse comes at all times for all. It is a must love journey of adolescent couple to relish. It is a celebration for adults only. When falling in love, it makes everyone almost forget everything. What they remember is only to get twogether.
2019 love celebration trends
The 2019 year is nearing to an end. There have been many love stories crafted to inspire others and make their connection even divinely stronger. Every couple have their own way of how to celebrate their love that makes them become more romantic couple. Some honeymoon trends in the year 2019 may continue in 2020. In accordance to the data sourced from https://www.hitched.co.uk , there are a few honeymoon trends for 2020; herewith are in more details for your inspirational ideas;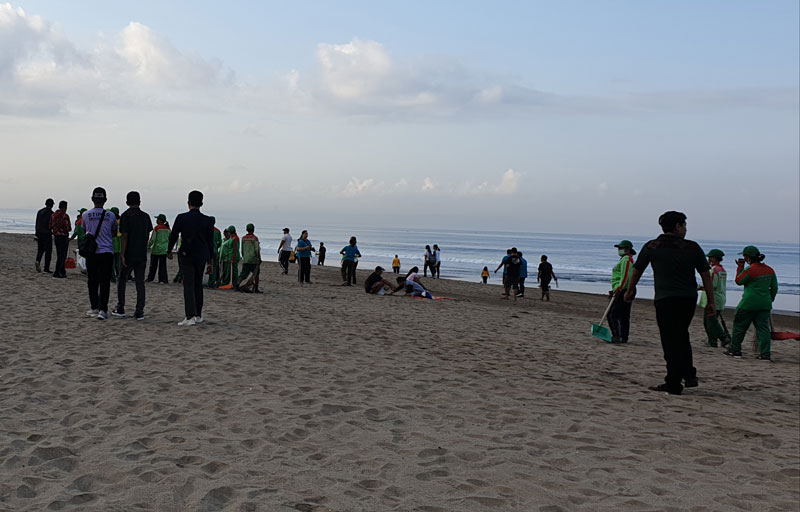 1.Eco-Moonss
Unsurprisingly, eco-friendly travellers are set to be bigger than ever when the New Year strikes. More couples will choose to stay in sustainable hotels and take part in activities like beach clean-ups. Another strand to eco-tourism is the rise of staying in hotels which champion having zero or low food waste. Some take steps to tackle ecological pollution by consuming food and drink products are sourced locally. It is an environmentally-conscious tourism practice to sustain the tourism itself for the long run. This benefits the locals where the tourism destination is developed to attract visitors.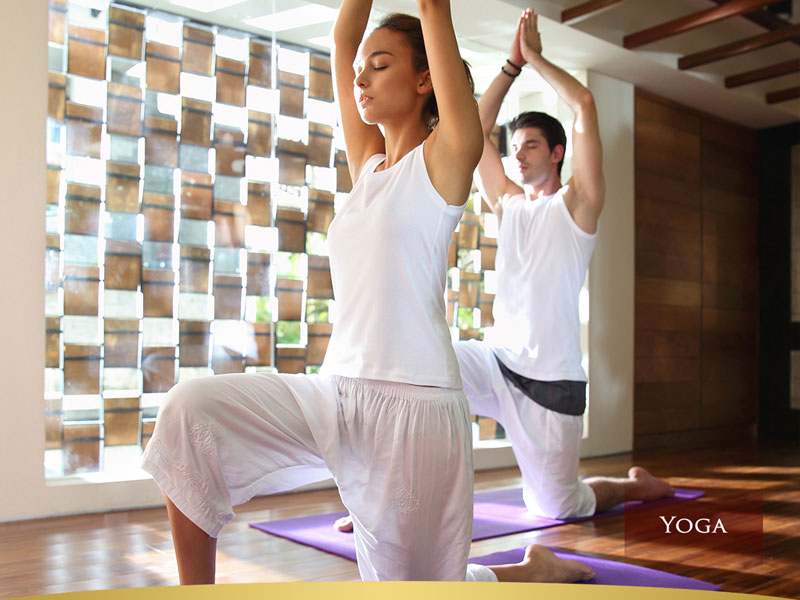 2. Mindful – Moons
If 2019 was the year of self-care and slowing down, 2020 is the year of taking that mentality away with you. Granted, we all use holidays to relax, but the new travel trend of mindful holidays gives relaxation a whole new meaning. Let's be honest, after planning a wedding is kind of crucial, look towards wellness sanctuaries and resorts with yoga and mindfulness classes on tap. Anyhow, you don't need to head off on a regimented yoga retreat to really restore your mind. There are a plenty of couple appropriate options suiting your need.
3. Micro-Moons
You've heard the term 'mega-moon', where couples take a sabbatical from work and spend several months travelling, but 2019 saw the rise of the micro-moon and it's a trend which will continue to grow in 2020. Instead of going on one big honeymoon, couple will opt for lots of long weekends away during their first year as a married couple. Opting for lots of micro-moons will make getting time off work much easier, and you'll always have something to look forward to. No more post honeymoon blues. You'd actually be surprised how far you travel in long weekends. Just remember, since you're splurging on shorter amounts of time, luxurious accommodation Is paramount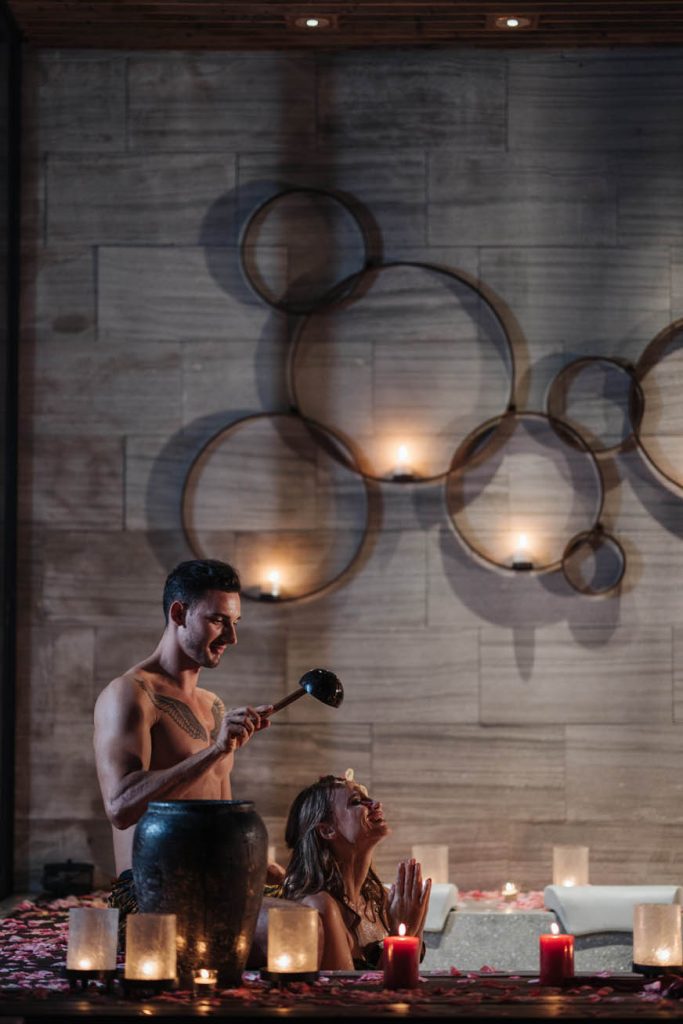 4. Mystery-Moons
Honeymoons booked without the couple's knowledge are a new trend for adventurous, newlyweds. Yep, you read right; couples are now leaving it to their travel agents or even their family and friends to book once on a lifetime holiday for them. Because who really wants to plan a honeymoon on top of months of wedding planning anyway. You may leave it to the experts too that you trust in. blind experiences, for example, curate a personalized itinerary of unforgettable experience and unexpected places for you, depending on your budget. They think beyond typically holiday or honeymoon destinations, and ten days before you're due to jet off, you will receive ten sealed envelopes with specific instruction on when you're allowed to open them. How surprising it could be.
Becoming a romantic getaway specialist by experience It is nearing to seven years of operation since the Berry Amour Romantic Villas opening in 2013, strategically located in the suburb of Seminyak-Bali. The business has been so successful by specializing in our targeted markets for couple only. The romantic DNA that becomes our core concept is getting a lot stronger. We now have been growing even more romantic. We have created a lot of romantic gimmicks that entice lovers to celebrate their love in more romantic ways. Being romantic, it will help you nurture the feeling of your love even deeper. It also enables you to celebrate your love a lot easier by choices to follow or create your own new trends. We do have a special force; a dedicated creative team that helps us keep being creative and innovative especially in designing love celebration for two rituals. Aside from it, by getting new trends constantly and collaborating with our guests in accommodating their ideas and combining with our experiences to design their romantic getaway, this collaborative intelligence gives us the best possible results to surprise the couples at the end to recall it in a lifetime. Collaboration is a customization to personalize your own love journey that makes it emotionally different.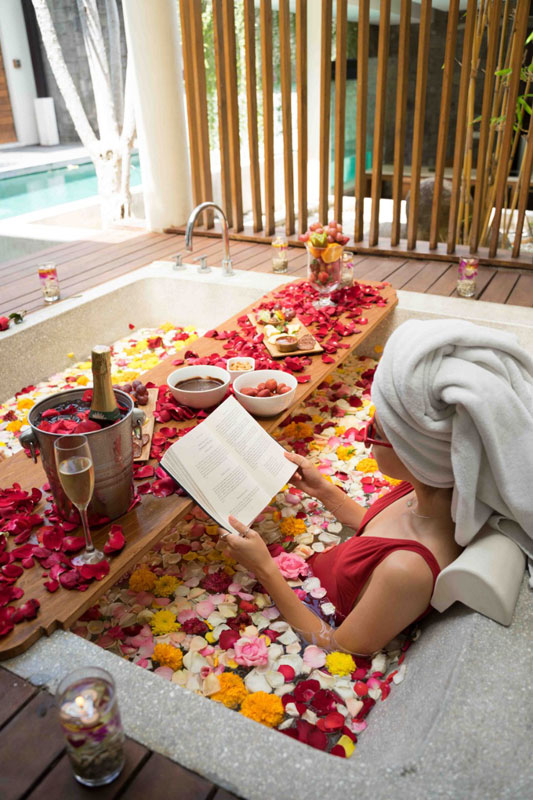 The secrets of romantic surprise 
It might be able to give you ideas of the romantic set up trends for honeymoon as requests from the couples that we have experienced in 2019. We strongly believe that it will continue to grow in 2020 in which the year will be one day longer due to it is a leap year with its February has 29 days. It occurs every 4 years in a cycle though. The romantic set ups are all authentic, inspiring and worth experiencing to grow the feeling of your divine connection even a lot deeper within. We try to classify it to help you get to know more specifically, so that you can book either one after fully understand which one suits your love moods to surprise your half life; a romantic surprise can bring your love fantasy to a paramount reality that wins her heart.
Floral-moons
A wide range of flower set ups for romantic surprise can be arranged. The variance enables you to opt for the one suiting your love mood from pool flower, bridal shower, flower blossom, Jacuzzi wonder, and birth day surprise. Every corner of your villa is potentially to be set up romantically to tease your romantic journey. Love may come from all directions for you to celebrate it. The flowers are sourced locally. It is so colourful representing love, red, white, pink and even purple. Flower is a symbol of love expression. If you don't dare enough to express your love verbally, say it with flowers. Send us your love, let's express it for you.
Fruit-moons
Colourful and tropical fruits fill in your Jacuzzi fully with orange, lemons, lime, cucumbers and star fruits. A fruit bath is an antioxidant process that affects your skins. It also makes your skins smooth with strong fruit fragrance. It reduces body odour. It is worth trying though during your stay with us either one of your evening. It is better to do it before going to the bed. It continues with pillow talks. It makes you ready for another night of your love journey.
Traditional – moons
Delve in the local wisdom to experience the authentic Balinese traditional living, romantic bath ritual, ratus-traditional vaginal treatment, putting on traditional wedding outfits, devouring local foods, offering making, visiting temples, exploring the rural villages, watching traditional dance performance, traditional healing and swings. Experience the local living that makes your holiday more meaningful. It is a once in lifetime experience to reminisce.
Read it carefully. Choose the one most potentially makes your half life so surprised that she will remember forever. For an Inquiry, just message us at WA +62 812 3930 0133 or at a 24 hour live chat service at our website www.berryamourvillas.com. For more details, please click https://www.berryamourvillas.com/romantic-rendezvous/