The NEW Bali, the magnificent island of Lombok alluring honeymoon travellers in the globe to celebrate their love
Lombok Island
The tourist destination of Lombok Island is seemingly the extension of Bali tourism, the New Bali. The island is known as the island of thousands of mosques by its predominantly population, Moslem. The central government of Jakarta makes all the possible efforts to create 10 new Bali's across the archipelago to unveil its tourism potential. Undoubtedly Indonesia has abundance of wonderful tourism resources in natural beauty, beaches, volcanoes, forests, lakes, rice fields, pre-historic heritages, marine biota, unique culture and tradition to allure the interest of honeymoon travellers in the globe to come. Tourism is a sector that is believed can spur the growth of Indonesia's economy in the future. Travelling is a lifestyle to enable people to see other countries and experience other people's culture. It helps them become more tolerant of diversity. It is a new normal.
The island of Lombok has now been becoming more and more popular since the distance is relatively very accessible especially from Bali. More and more people holidaying in the Island of Bali also visit to Lombok, Gili Islands in particular, for a brief exploration of the beauty the islands offer. Since Bali is nationally appointed to become the main gate of Indonesian tourism, those people spending their vacation in Bali are highly recommended to visit other wonderful tourist destinations of Indonesia to include Lombok Island. To further develop the tourism sector in the region, some foreign airlines fly there directly, from Perth of Australia, Singapore and Malaysia in addition to domestic flights from Bali, Surabaya, Jakarta and a few other neighbouring cities.
A glimpse of Lombok Island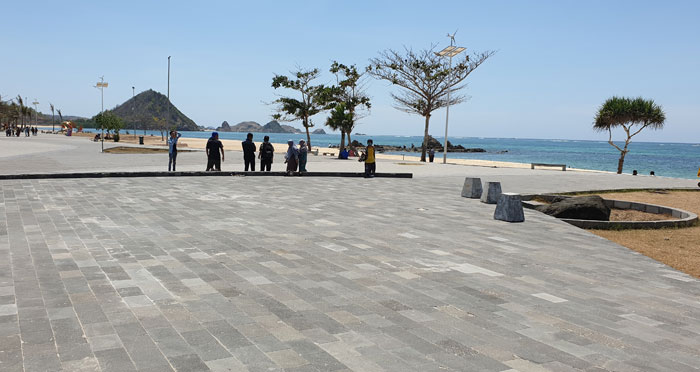 Geography
The size of the Lombok Island is 4.514 km2, slightly smaller than the Island of Bali, 5.780 km2. The Lombok Island is one of the islands that forms and belongs to the province of Nusa Tenggara Barat, West Nusa Tenggara, with its provincial capital and the largest city on the island, Mataram. Mataram city is the hub of business, government administration, and study centre. In the city there are some hotels to cater the purpose of business, meetings and weddings. You can find the remaining heritages of Hindu Kingdom of Karangasem, the east Bali region of Bali province in the city. These heritages seem not so well maintained. Lombok strait separates Lombok Island from Bali in the west while Alas strait splits it from Sumbawa Island to the east. Lombok Island owns administratively those Gili Islands that have attracted visitors holidaying in the islands for their crystal white sandy beaches, party, quietness and sun bathing.
Demography
The population of the Island is 3. 3 million while Bali's is 4.2 million, 80% predominantly Moslem, 10 to 15% Hindu, the rest, Chinese, Javanese and others. No wonder that you will see more women putting their hijabs on sooner you touch the ground of the island. Mosques spread across the island to include one in Gili Terawang Island. The voices of Adhan are heard at the interval for them to conduct their five daily prayers. The scene makes Lombok different from other islands. The aboriginal Islanders of Lombok is Sasak. They speak their own dialect, Sasak, which is very much different from other 668 dialects of Indonesian approximately.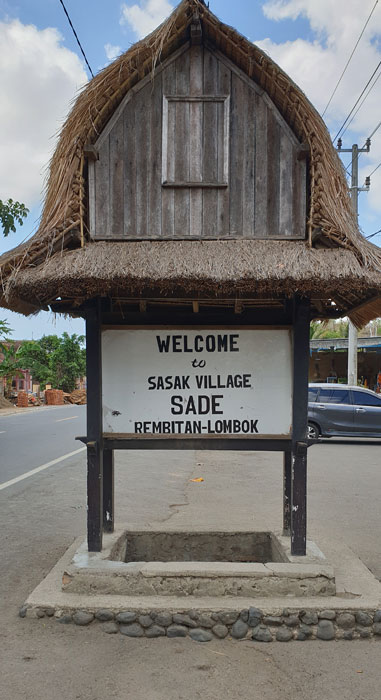 Sasak Tribe
They concentrate living traditionally in the Sade village, the innermost layer of the Island, where they live in groups for generations. They live in their modest traditional houses with thatched roofs, bamboo frames and half-clayed walls. They preserve their unique tradition. A man has to kidnap his girl to show his bravery before they get married. A message is left to the girl's family that will send a messenger to the man's family and invite them to talk further about this unique marriage tradition to the whole family members. The women produce their unique traditional design clothing in batik pattern and natural colours while the men have to be able to build a house to show their readiness to public that they are prepared to build a household. If you are interested in buying the clothes for a souvenir, do it in the village not in the city because the prices are relatively a lot more affordable. Aside from that, we need to help the locals prosper from the robust tourism growth in their region. It takes around one and half hour drive from the airport.
How to access the islands
The primary goal of accessibility is of how to make people a lot easier travel in their vacations on the islands. This has become the primary attention of all stake holders to include the government in bringing more people to Lombok for a vacation. Air and sea carriers have become the main means to transport people comfortably. Plan the one suiting your favourite transportation to venture your holiday in the islands when you depart from Bali. Make sure your end destination for the right boat to ascend on board.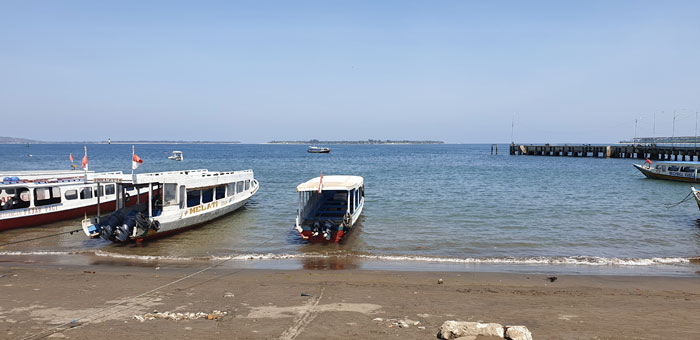 Public Ferry
Public ferry is a historical and traditional transportation that people have used for decades to include some travellers. This transportation takes around 5 hours approximately to cross Lombok strait from Padangbai harbour, the only harbour for the ferry, in east Bali. This is the slowest sea transportation that might consume your holiday time a little bit more. If you choose this one, be ready with books to read during the trip. Get some snacks and drinking water for personal provision. Also prepare some cashes when necessary. Some food vendors are also on board to sell their snacks to the passengers. The ferry does not only carry the passengers but also cars, motor cycles and trucks. It arrives in the Lembar harbour of west Lombok. The ferry fare is around IDR46k for one adult one way. Click www.lomboknetwork.net for further information.
Fast boats This carrier is the advanced one with its high speed that goes a lot faster although the journey might be a little bumpy when the seas is rough. It can be more adventurous experience though. You have more choices of this kind. It has more flexible times, prices and seaports from the nearest one where you prefer to depart from Benoa, Sanur, Padangbai and Amed. They have direct boats to those Gili islands. If you pre-booked the boat prior to your Bali arrival, make sure that you reconfirm it sooner you arrive in Bali. If you want to book a boat in Bali, make sure that you get all the details clearly to include the contact person whom you may get in touch with for clarity. The price varies from one boat to another. It ranges from IDR250k to IDR400k for one adult one way. Some offer a pickup service from Seminyak, Kuta or Legian. For further information, click www.lombokfastboats.com
Airlines
Flight is the fastest carrier to speed up your trip to Lombok. A few domestic carrier flagships departing from Bali airport offer their services to transport you to the Island, Lion, Wing and Garuda, a few to mention. The air fare varies from one airline to another. It ranges between IDR300k to IDR600k per adult for one way. The fare determines the quality of their service. It is roughly a 30 minute flight though. You arrive in the Lombok International Airport, Praya, in central Lombok. The only airport exists. From the airport, you need to get a land transportation to get to your destinations. Taxis are available. Traveloka transportation are also available that you can book one online through its mobile application at their fixed prices. Travelling is now a lot easier because of digitalization by using online application.
From the airport, it takes around one hour and 15 minute drive to Mataram, the provincial capital. It need a 2 hour drive to reach Senggigi, the prime location of tourist destination that grew its popularity earlier than Gili Islands. It takes around a 3 hour drive to get to Bangsal harbour, the public seaport to cross the sea to get to Gili Islands. The traditional boat fare from this only harbour varies from one destination to another, from IDR12k to IDR15k per adult one way. You may take a private boat charter at a lot higher fare, up to IDR800k for one boat one trip. If you are in a group, this would be fine. A private fast boat charter is also available to visit those Gili Islands in one trip of the day. If you don't want to explore the main island of Lombok, the flight will take you a while to get to Gili Islands. If you have more time to spend, it is a worth visiting to delve in the Sasak tradition and explore the rest of Lombok Island. To get more information for accommodation, air fare and land transportations services, click www.traveloka.com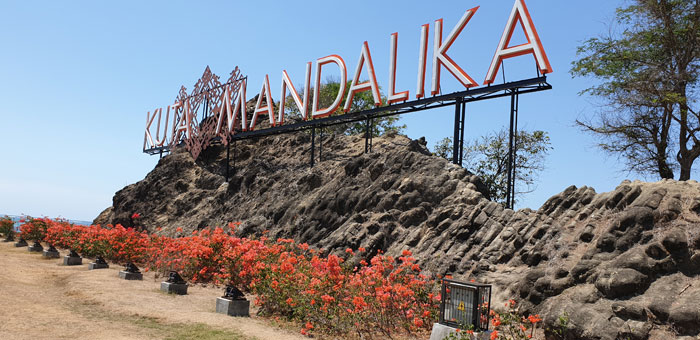 Destination
Lombok is one of 10 New Bali's. Lombok now keeps improving itself to beautify its tourist destination. Lombok has its own attraction to explore. The diversity of destinations in Indonesia has their own uniqueness to attract visitors to come and explore. Lombok is beautifully adorned with its nature of the hills, beaches, palm trees, tradition and manmade facilities.
Kuta Mandalika – Central Lombok
This area is a newly being developed area that will become a world class hotel complex destination. It is developed and managed by ITDC, Indonesia Tourism Development Corporation. The area covers 1.034 hectares unfolding along the beach of Kuta, Praya-central Lombok. ITDC has successfully managed a world class chain hotel complex in Nusa Dua area, southern part of Bali Island, where 5 star international chain hotels have flocked together to support the tourism in the professionally peaceful area. At the meantime, there have been some hotels, restaurants and other tourist facilities available in Kuta Mandalika to experience the beauty of the area. The neighbouring circuit of MotoGp in the area of 1.075 hectares is under construction now to hold a MotoGP event in the 2021 year as a sport tourism destination that accommodates thousands of people.
Senggigi
The area offers black sandy beaches where the chain brand hotels and resorts mushrooming, The Oberoi, the Kayana Resort, Senggigi Beach Hotel, Sudamala Resort, Katamaran and many more to mention. They line up along the black sandy beach area of Senggigi with palm trees dancing and waving. The area is hilly and its main road is winding. There is always a fast boat available from where you stay to visit Gili Islands. Personal speed boat is also available for rent.
Gili Islands The areas have been so popularfor party-goers, lovers and young travellers. White sandy beaches and beach sport activity, banana boat, parasailing, snorkelling have become the main attractions. The incredibly beauty of sunrise and sunset are worth witnessing if the weather permits. The island is tiny. No mechanical vehicles are allowed. Cidomo, a horse drawing cart and bicycles are the only allowed transportations to use. Accommodations, restaurants, bars, and tourist information centre are mushrooming to help visitors spend their vacation a lot easier. The islands are isolated and self-contained because they are separated from the main island of Lombok. During high and peak seasons, you have to book your accommodation earlier otherwise all the accommodation might have been fully booked. The demand is significantly increasing.
For lovers, this might be an option to celebrate your love and nurture the seeds of your intimate connection while you enjoy experiencing the romantic vibe along the journey. The author of Eat, Pray, Love novel, Elizabeth Gilbert, spent her vacation on the islands in her search of a new life. Solitude is needed for lovers to craft the pleasure of their honeymoon or wedding anniversary vacation, a celebration for two journey that always lasts.