While staying at Berry Amour Romantic Villas at Batu Belig, Seminyak, the comfort and privacy of your own villa sometimes feels too good to leave. Without having to step away from your villa, herewith are some recommended in villa activities that might interest you and your lover for a romantic holiday:
PRIVATE IN VILLA DINING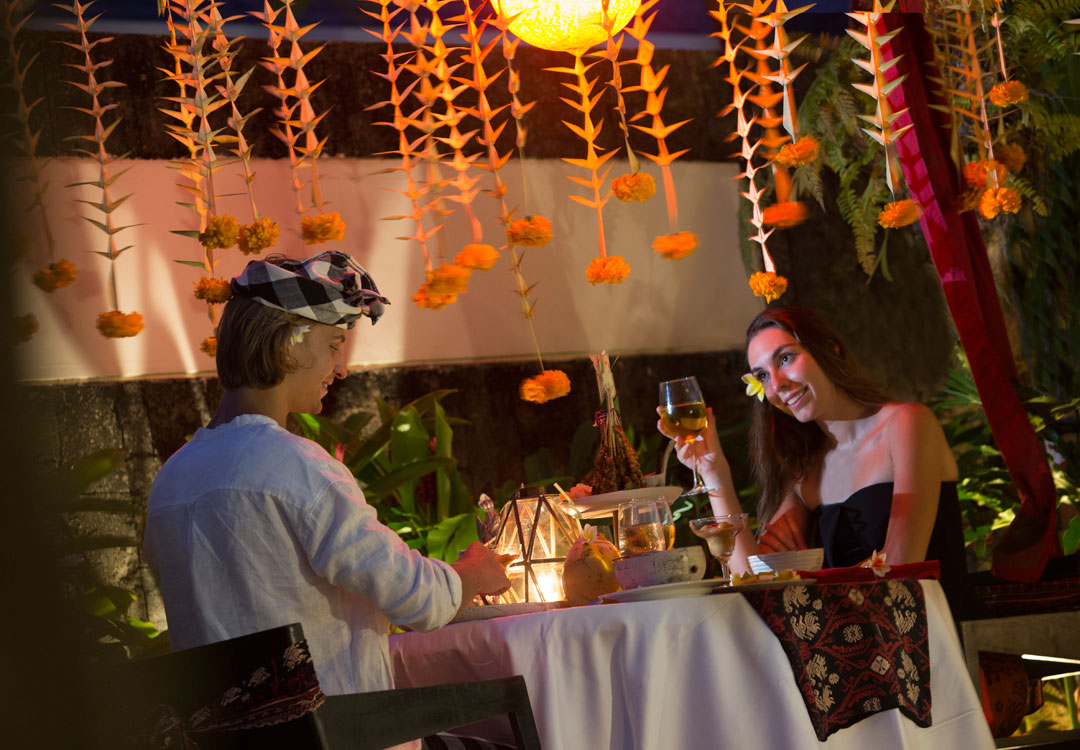 Start your perfect day by waking up and greeted by the warm and beautiful sunrise. To fulfill your daily nutrition and beautiful Instagrammable picture needs, the floating breakfast service will be delivered right in front of your villa door for you to enjoy while dipping in the pool.
During your casual and drowsy afternoon, you can make it even better by taking a nibble on the sweet and savory treats that accompany your tea.
Before getting back to bed, fill your belly with scrumptious and romantic dining menu that will be served by the chef in the villa. Choose between BBQ menu, Paradise Feast in Balinese Atmosphere or romantic candle light dinner, surrounded by the flicker of candles under the stars.
ROMANTIC BATH RITUAL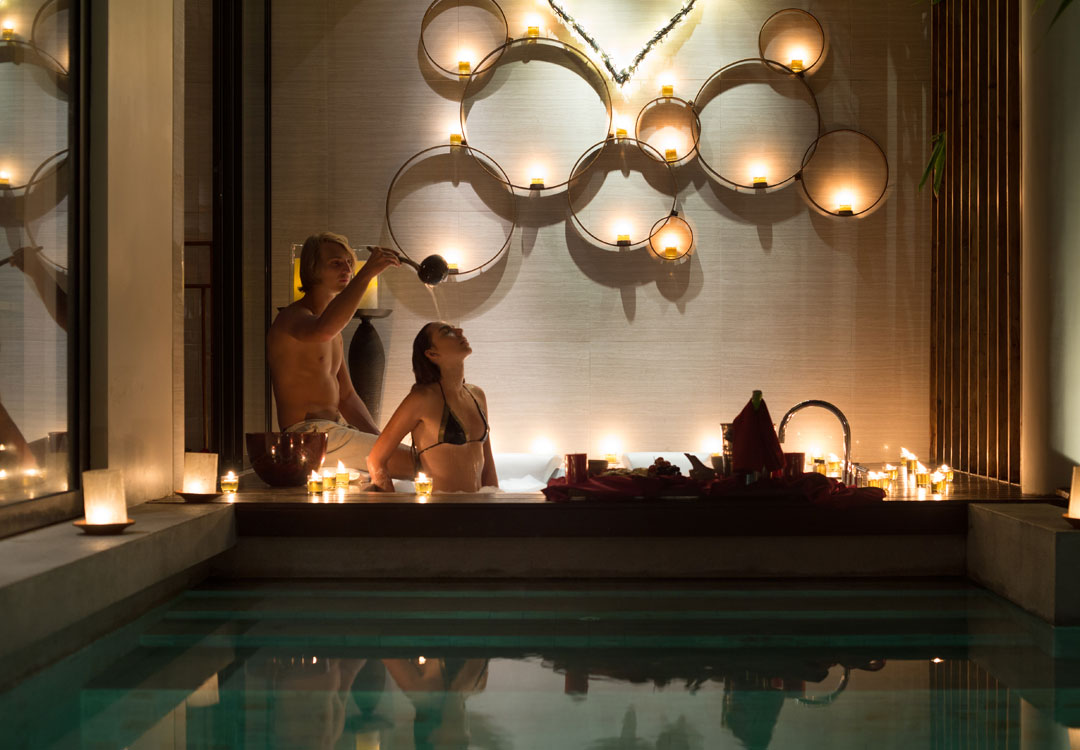 Taking a bath is not a thing that you can take for granted if you are staying at Berry Amour Villas. Cleanse the impurity of your love in a cleansing and romantic ritual at Berry Amour Villas.  The ritual will be performed in the Jacuzzi of your own private villa, adorned with bubbles, aroma therapy, scattered flowers, candles lit and heart shaped balloons. Tapas with cocktails, wine or champagne are served to illuminate the romantic moments. Scented flower bath ends the ritual.
EMOTIONAL SHOWER AT TEMPTATION VILLA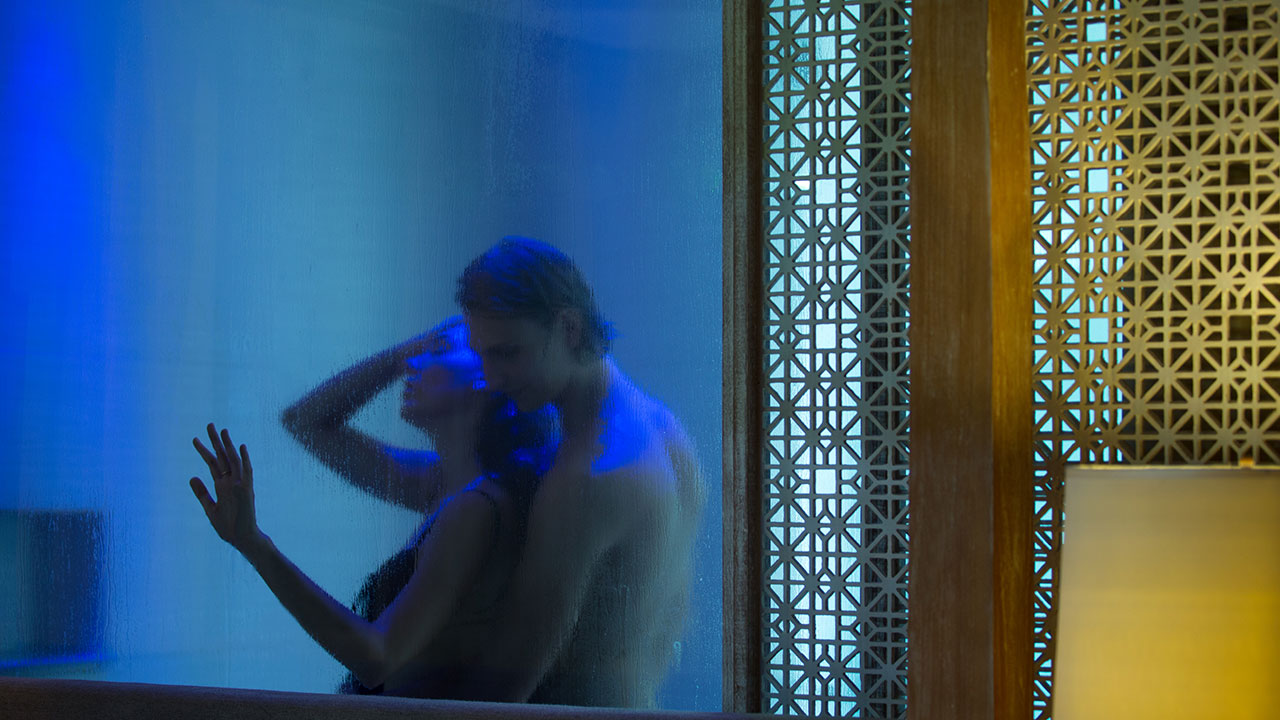 With Berry Amour Villas's Emotional Shower, express your deepest emotion with atmospheric colorful LED Light that shines along rhythmically during your shower. Be prepared to handle the hot and steamy combination between warm water, damp air and colorful lights. The beautiful ambiance will guide your mood and entice you to take the romance in an even more intimate moments.
IN VILLA WEDDING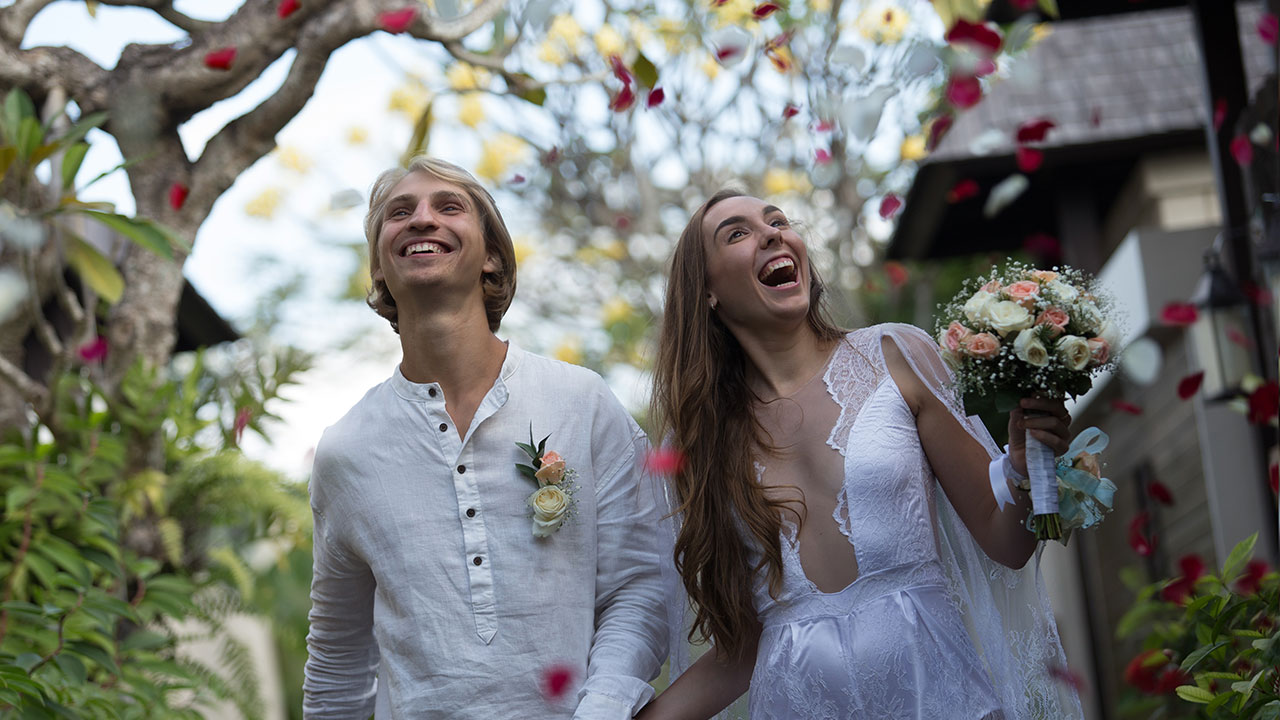 When it's meant to be, it's meant to be. Bali has always been one of the most famous place for wedding and honeymoon destination spot in the world. During your romantic holiday at Berry Amour Villas, the romance might get the best of you. If you are really sure that he or she is the one, you can take your relationship one step further at Berry Amour Villas. Our in villa service over in – villa wedding service will provide your blessing wedding requirements in no time. Either you want to wear your casual attire or Traditional Balinese Costume, Berry Amour Villas will be ready to accommodate it.
SPA
Located only few steps away from your villa, still inside the comfort of Berry Amour Villas Complex, enter the world of pampering at the spa. The decoration is fully designed for couple, with spacious space and mellow lighting. Let the hands of our experienced therapists loosen up your tight muscle, let you forget about your real world worries and stresses.