December is the most celebrated month by almost everyone on the planet. Coming to Bali with your lover during the end of the year definitely will bring a new and different atmosphere. If you are on your honeymoon in Bali after saying 'I do' to the love of your life, Berry Amour Villas definitely is a perfect place for your end of the year holiday.
You might think that Christmas is all about snow, but in Bali, Christmas comes in a different way. This is your moment to enjoy the exotic and tropical holiday during Christmas. You can soak under the sun with your bikini and swim suit, without having to worry that you will catch a cold during the Christmas day. Quite contrary, you will get to wear your best summer dress with the healthy tan on your skin.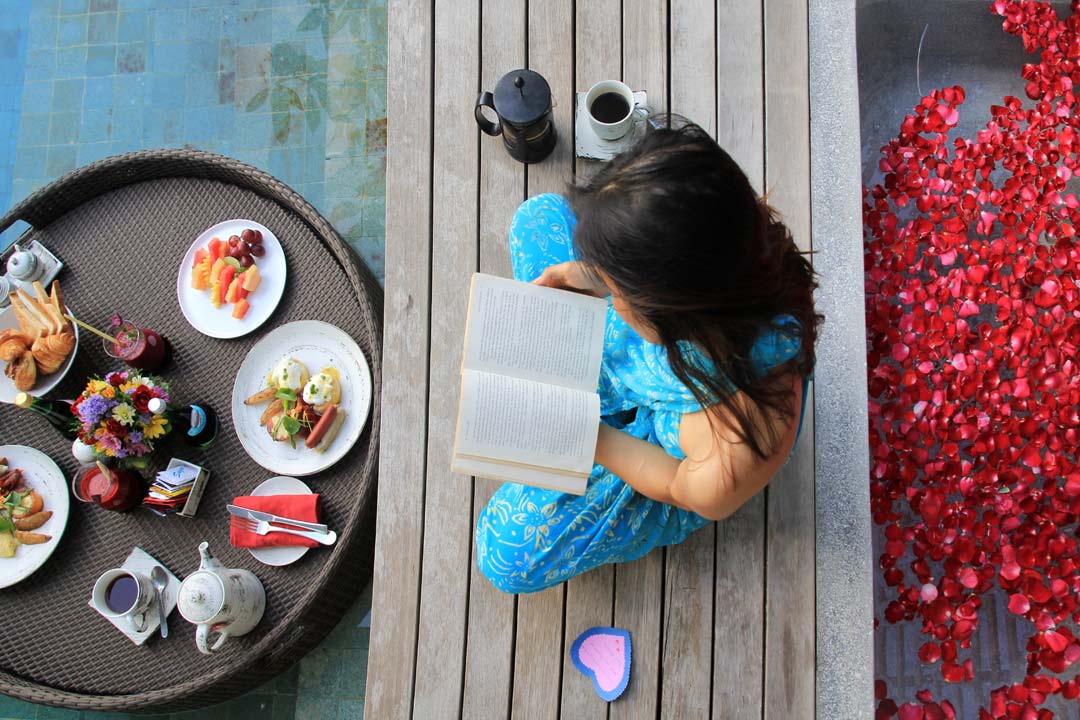 Christmas in Bali definitely is a whole new and different atmosphere. Sure, it can be a little bit damp because of the rainy season that always fall at the end of the year. However, don't let the uncertain weather ruin your holiday mood or make you feel reluctant to go outside.
During this festive season, Berry Amour Villas offer a special package for the lovebirds who want to celebrate their romance in the most romantic holiday destination, Bali.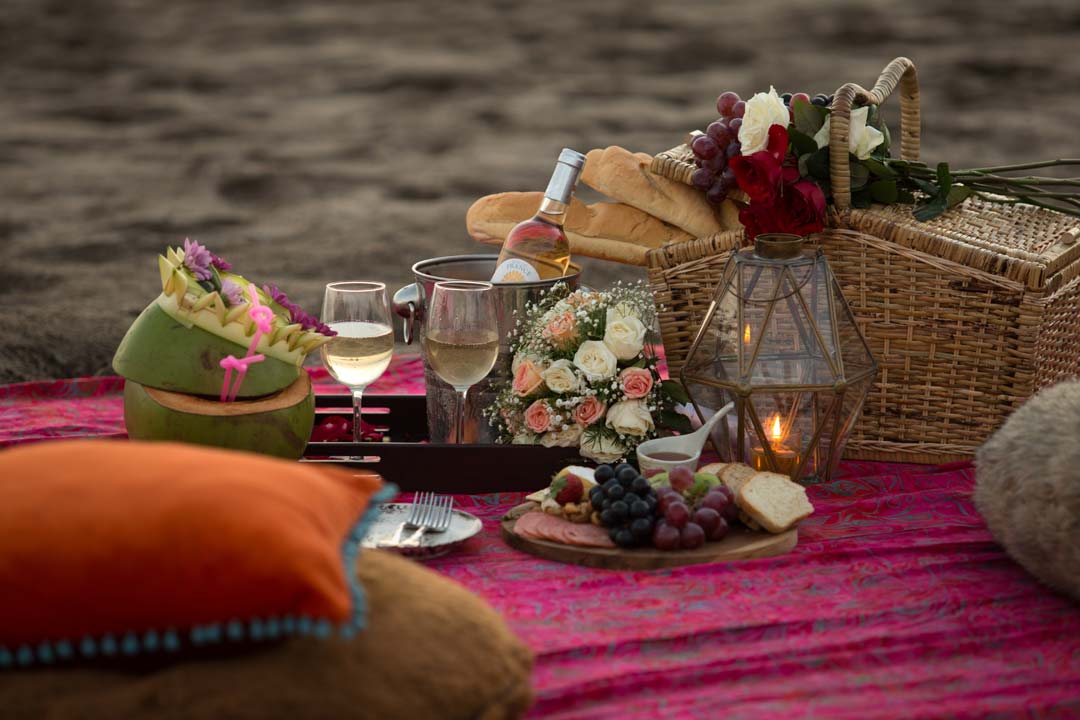 Staying at Berry Amour Villas, you will be treated by wide range of facilities, services and outdoor as well as indoor activity. In the villa, start from the morning you will be indulged by the unique and refreshing breakfast served on a huge tray at the pool. In the afternoon, you can take a dip in the pool to cool off the heat while enjoying your tea and finger food with our high tea service. If you feel like going out, our sunset picnic service definitely will be perfect for you. We will provide your picnic requirements and take you to Petitenget Beach where you can enjoy your quality time with your lover, accompanied by beautiful sunset and sound of the crashing wave.
Back to the villa, relax all your tension and worry away with our D'Amour Spa. Our experienced therapist will pamper you and your lover together in the romantic spa room that especially built for couple to enhance their romantic moment.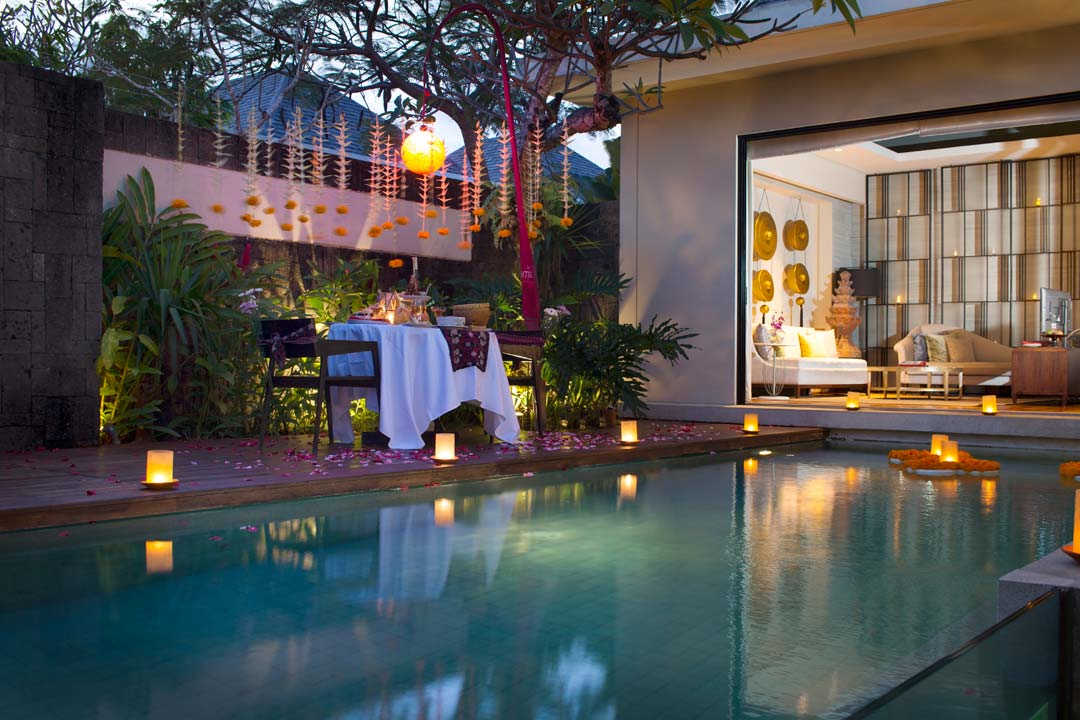 After your spa session, you might get a little bit hungry. With all the relaxed muscle, you might be a little bit too comfortable to leave the villa. No need to worry, you can still satisfy your appetite for scrumptious dishes of Bali in the villa. Pick between BBQ, Paradise Feast or Candlelight Dinner options for menu and service. BBQ Menu will take you to a sharing experience with your lover, without having to worry of running out your favorite menu. Paradise Feast offers wide range of Balinese Food selection, that you can enjoy while being dressed in authentic Balinese Costume. Candlelight Dinner is for lovebirds who appreciate romanticism, where you can dine under the stars, surrounded by flicker of candles, accompanied by your favorite romantic song. It will be a perfect way to welcome the new year.
Photo Source : Marishka Prudence & Ferry Rusli, Amour's Stock,