Either this is your first time coming to Bali as couple or the hundredth time, Bali never fails in giving new and excitable things for you to explore. After spending your fun times celebrating Christmas and New Year in Bali, you might want to do some romantic activities with your lover. Here are some recommended new romantic activities you can try :
1. DINNER CRUISE
Bali is famous for its breathtaking beaches, so while you are in Bali, it will be just perfect to make a memorable moment surrounded by the endless ocean. Your evening will be started by relaxed welcome drink and canapé that you can enjoy at the Marina Garden in Benoa Harbor. Afterwards, you will be directed to the 64ft Aristocrat Sailing Catamaran Cruise, greeted by live music entertainment to serenade you and your lover through the night. Then you will spend the romantic night while enjoying the delectable 5 course dinner while the cruise set sail.
Photo Source : IG @balihaicruises_bali
2. HORSEBACK RIDE
For the romantics who want to feel what it's like to be in a movie, riding horse side by side with your lover by the sunset, you can try horseback riding in Bali. You will pass the beautiful villages and rice fields and along the beach riding the horse. If you are inexperienced in riding a horse, you can ask the available experienced guide to walk beside you.
3. JENGGALA PAINT A POT
The best gift you can give a person is a gift from the heart. With Jenggala Paint a Pot, you can give your lover a personalized gift in the form of your very own ceramic creation. No matter if you are experienced artist or an amateur, this paint a pot program surely is a nice way to spend your quality time with your lover and you also get to take it home with you. Don't be worry that you will be making any mistake because you can make the sketch the design before starting the painting and Jenggala's trained and friendly staff is available to help you at any point in your creative process.
4. HELICOPTER TOUR
Take a ride around Bali without having to worry about traffic. Sightseeing the beautiful view of Bali through bird's eye view, accompanied by your lover is surely a once in a lifetime memory that you can remember for the rest of your life.
5. PICNIC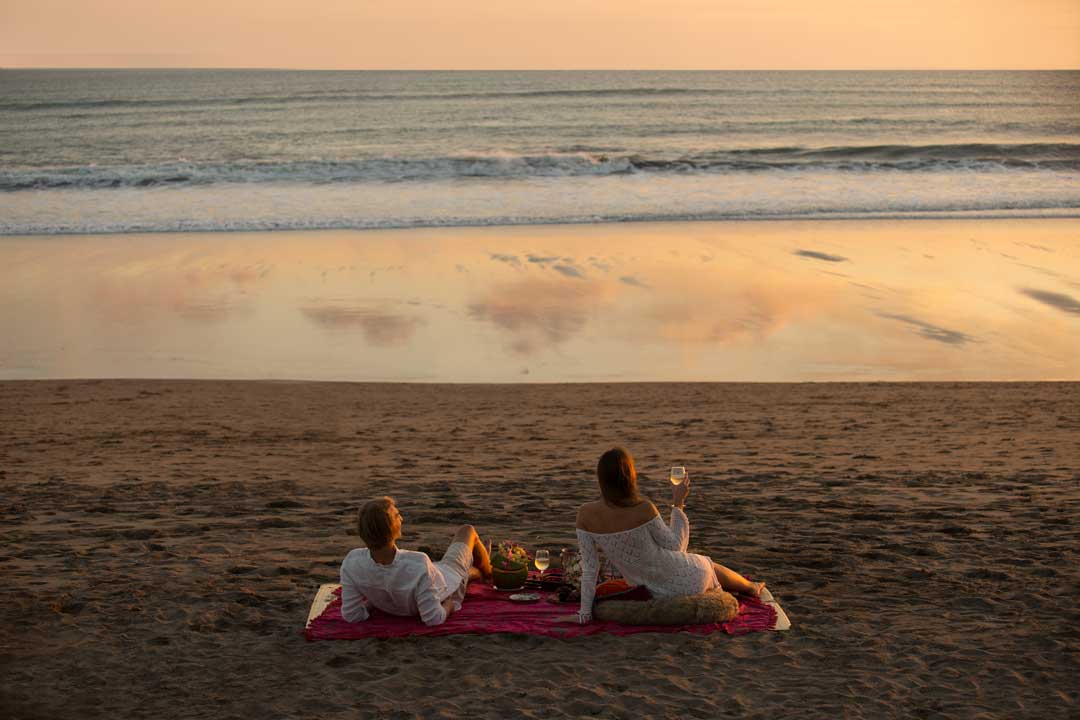 Imagine taking a break from the modernization and trend, for a moment of quality time with just talking and seeing the beautiful view of Bali. You can either choose a garden picnic at Botanical Garden Bedugul or closer area of Petitenget Beach to watch the sunset. Berry Amour Villas is ready to create your romantic celebration for two. You and your lover will be taken in their prepared car, driven by the helpful and friendly driver to your destination. Once you arrived, you can start your picnic by enjoying the food provided by Berry Amour Team especially for you.